All,
We have had a number of queries over the last few months regarding club ensigns (Defaced Ensigns).
Please see the size and costs below.
Ensigns 18" x 24" €52 ea inc vat
Ensigns 24" x 36" €60 ea
Ensigns 36" x 72" €100 ea
Standard burgee €22 ea
Standard delivery is 2 weeks.
If you are interested in ordering one or more of the above ensigns please email me with your requirements.
Once we have a list of requirements I will take deposits and place the order.
Please pass this along to any member who you think may be interested to ensure we don't leave anyone out.
See the standard layout enclosed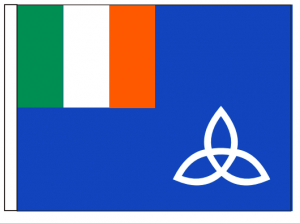 Regards
Fergal