This weekend sees the official start of the sailing programme for this season.
Saturday we have the Opening Day race with the start scheduled for 11am… We hope to see a good turn out at the line.
Sunday we have the Opening Day Lunch at 1pm in the clubhouse. This will be a good opportunity to enjoy a great social gathering in our newly refurbished clubhouse. See the menu below.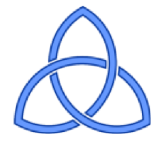 LSYC OPENING DAY LUNCH
Sunday, April 14th at 1pm
Roast Chicken wrapped in Bacon
Baked Darne of Salmon
Choice of sauces:
Mild Chili and lime Hollandaise
Creamy Mushroom sauce with Mustard
Rich Gravy
Selection of Potatoes and Vegetables
Assorted Desserts and Cheeses