We have had a limited number of club ensigns (Defaced Ensigns) for sale. Only 3 remaining in stock. When they're gone they're gone.
Please see the size and costs below.

Ensigns 18" x 24" €52 ea


If you are interested in ordering one or more of the above ensigns please email or phone me to arrange payment and delivery.
See the standard layout enclosed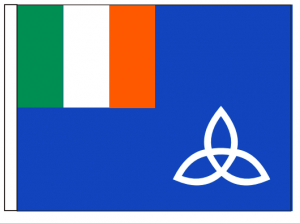 Regards
Fergal